Canon Machinery

Since its foundation, Canon Machinery Inc. has maintained an unwavering stance that emphasized technological development.

12-inch High performance Die Bonder for system in package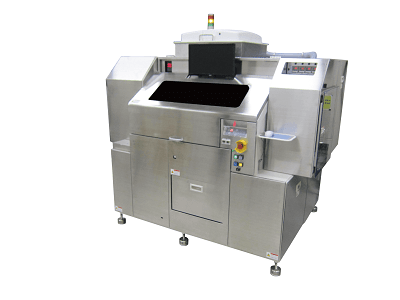 BESTEM-D531t will enable you to bond ultra precision bondingof NAND FLASH

Thin Die Capability
2 motion needleless pick up system, up to 15μm Highest Accuracy Bonding Capability
Achieves die-bonding accuracy of ±8μm, θ=±0.05° (3σ) Flexible Handling
Able to handle the lead frame size of ±1.0~25.0mm, and the substrate size of Length 100~300mm
High Performance Clip bonding System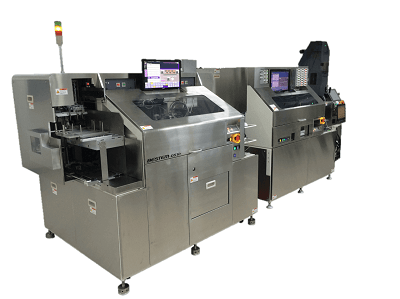 Face-up / Face-down bonding flexible integration

Best TCO
High UPH,Small Foot Print,Minimized Conversion
Multi Dispense Head

Best Quality
High Accuracy
thermal management

Flexible Handling
Clip Size:1.0mm~
FC bonding:0.3mm~
with high quality
Automated Wire Bonding Inspection System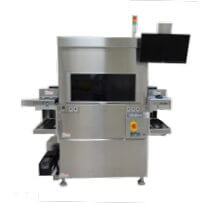 Epoch Making 3D Visual inspection

Only one second of measurement time, easy operations and flexible inspections.

High Accuracy Measurement
Height:1μm,3σ

Measurement Ability
Speed:1.0sec
Max measurement angle:±55°

3D/2D Data Acquisition
Data generated at once scanning
Wafer expander

-Completely dry processing
-Setting of precise conditions is possible
-Supports fully automatic operation
-Automatic cutting function
Dimension
W700 ×D1250×H1470
Weight
Approx.250kg
Expand stroke
7mm ×50mm(±0.1mm)
*stopping precision :±0.1mm/sec
Vertical speed
0.1mmー20mm/sec
*adjusting rate :0.1mm/sec
temperature adjusment
room temperature to -80℃
Size
8" dicing frame.
Dicing frame cleaninig machine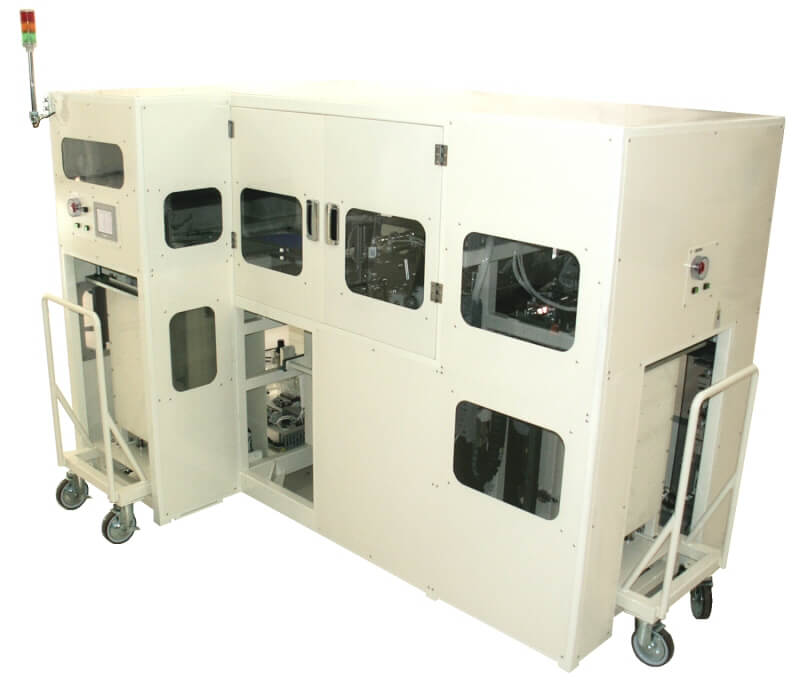 -Double catching protection device
-Processing speed adjustable function
-One-touch operation available for scheduling change (including up to 12")
-Smooth handling between processes
| | |
| --- | --- |
| Dimension | W2580 ×D1250×H1800 |
| Model | DFW-700 |
| Dicing frame | 8inch , 12inch |
| Clearning method | Scrub cleaning by melamine sponge |
| Drying method | Suction drying and Air blowing |
| Performance | Max.300pcs/Cart(LD/ULD) |
| Processing time | 12inch : Min 50sec. |
Spin dryer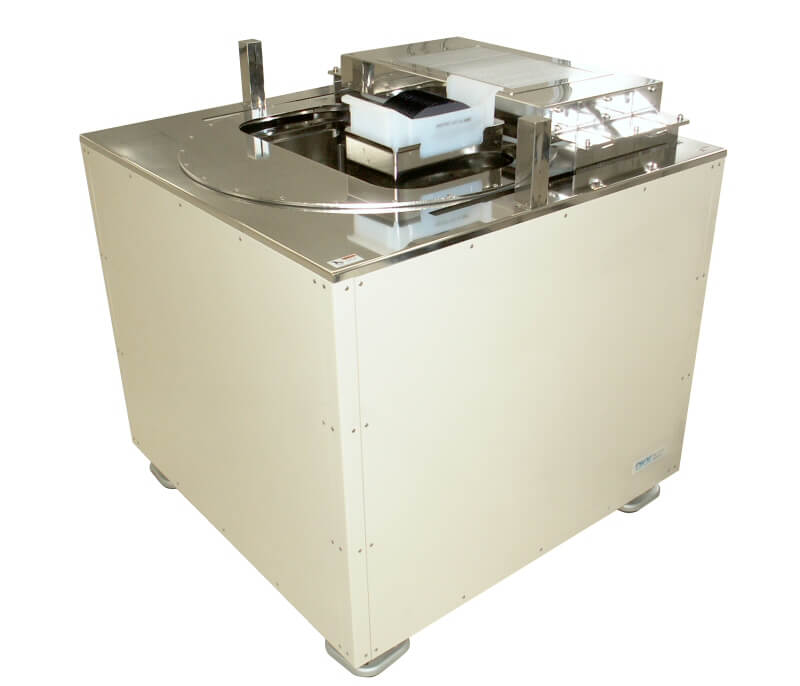 -Strictly eliminates dust causing factor
-Unigue balancing technology make it better performance (patent)
-Equipped with the ionizer and ULPA filter.
| | |
| --- | --- |
| Dimension | W1000 ×D1300×H1107 |
| Axis sealing | Forced vacuuming together with dust seal |
| Dicing frame and wafer | 12inch/ I or 2 cradle |
Wafer Vaccume mounter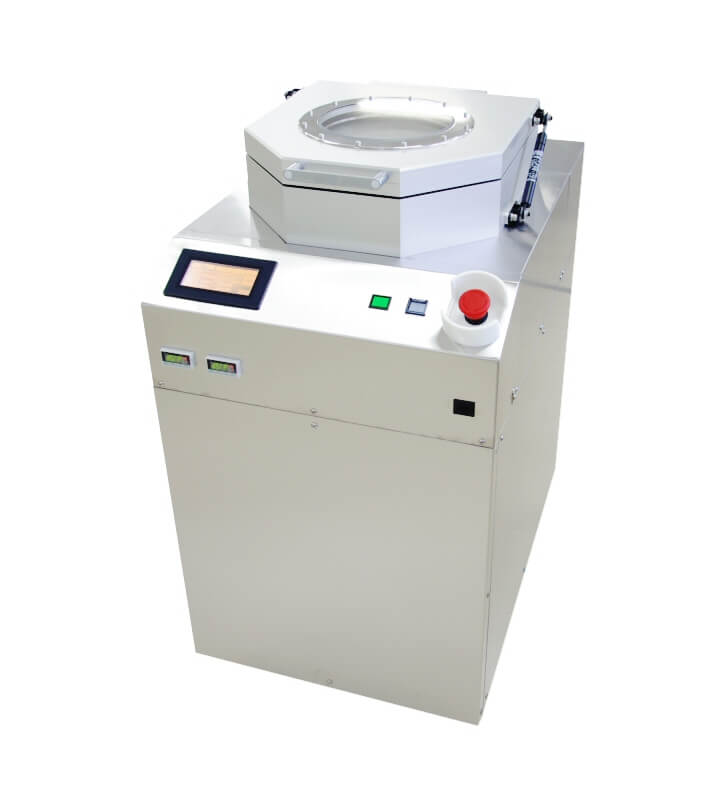 -Low-damage mounting to fragile wafers!
-The vacuum mounting method helps prevent air bubbles between the wafer and the tape.
-Provide the full-automatilon systems(option)
| | |
| --- | --- |
| Dimension | W500 ×D700×H945 |
| Weight | Approx.140kg |
| Recipe settings | choose from 10 types |
| Dicing frame settings | 2 to 8 inch * 12inch is nogotiable. |
| Tape suitable for processing | All kinds of tapes and adheasives |
Antom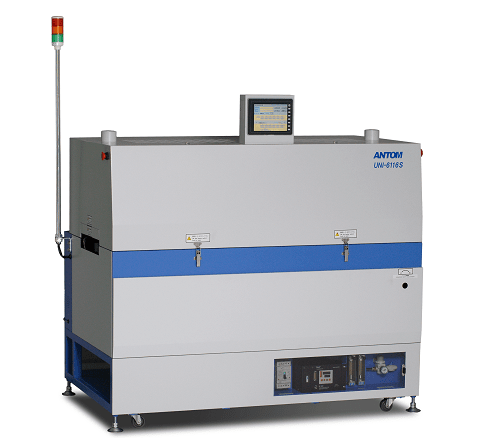 Multi Reflow
1.All heating zone is available up to 350 degree
2.N2 machine achived oxgen concentration 200ppm (option/100ppm)
Name
UNI-6116S
Power Requirement
200V 18kVA (18KW)
Machine Weight
About 500kg
N2 Supply
More than 250L/minutes
0,4Mpa Purity more than 99,99%
Valid Width of Board
Pin Chain :
50 to 160mm
Mesh :
Max. 160mm
Conveyer Type
Pin chain system
Conveyer Speed
0,1 to 0,5m/minutes
Conveyer Hight
900+-20mm
Max Board Hight
Number of Heater Panel
Circulation Fan
Refer to structure spec chart
Option ( Option)
| Name | UNI-6116S |
| --- | --- |
| Over heating protection | |
| Mesh conveyor | |
| Conveyor automatic width adjustment | |
| Anti warping system | |
| anti warping automatic position adjusment | |
| Circulation fan stop detection | |
| N2 specification | |
| Oximeter | |
| Oxygen concentration controller | |
| 100ppm optional | |
| Flux removal system | |
| UPS | |
| Color order | |
Hanwa
1. 35 years experience in LED/LSI industry for any size Wafer or PKG level worldwide.
2. Reliable Japanese quality
3. System with simple design, easy maintenance.
4. JEITA/ESDA/JEDEC/AEC standard.
5. Capable of testing HBM,MM and HMM.
N5100D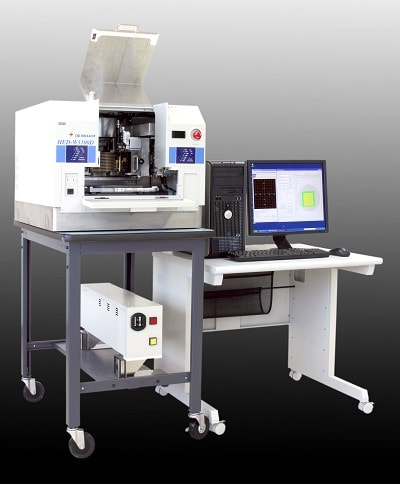 N5100D Specification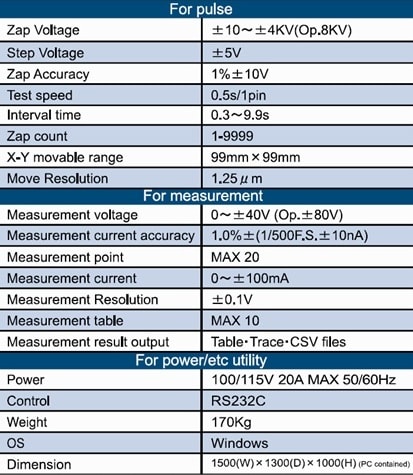 N5000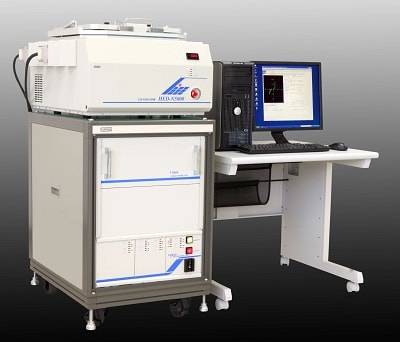 N5000 Specification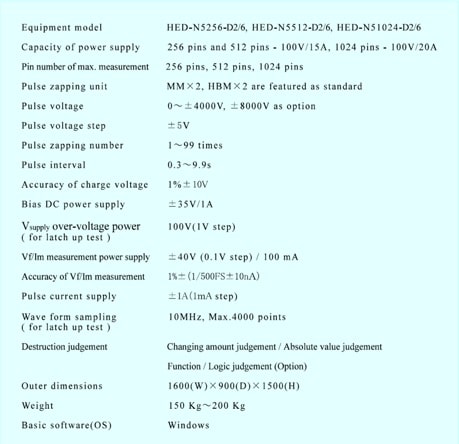 Ishihara Chemical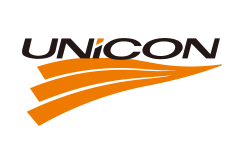 Ishihara Chemical's metal surface finishing agents (plating chemicals) is characterized by exceptional technical development capabilities for REACH-compliant plating chemicals, extensive evaluation capabilities for surface finishing by those products, and unparalleled technical service. In particular, our tin and tin alloy plating chemicals boast top share in the domestic Japanese market and we provide sales and technical support not only in Japan, but also in markets worldwide, particularly in China and throughout Asia.
Plating Chemicals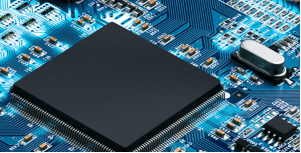 Sn Plating for Connector Middle - speed matte plating process(10~20A/dm2)
---
For use with middle- and high-speed matte plating processes. Provides particularly excellent solderability and whisker prevention. Has tolerance for impurities and shows excellent stability.
---
Sn Plating for Lead frame High-speed matte plating process(10~40A/dm2)
---
For use with high-speed matte plating processes. Provides particularly excellent macrothrowing power and uniformed surface. easy to manage chemical and shows excellent stability.
---
Neutral Sn Plating for Capacitor Barrel matte plating process
---
For use with middle- and high-speed matte plating processes. Provides particularly excellent solderability and whisker prevention. Has tolerance for impurities and shows excellent stability.
---
Can be operated at wide control range and simple bath control. Provides particularly excellent anti-corrosion and solderability. Recommend for use with chip components such as resistors that require high-speed performance.
---
Cu plating for PCB
---
For use with via filling. Provides perticularly excellent filling performance and flat surface.
---
For use with circuit formation. Provides perticularly excellent uniformity and rectangular shape.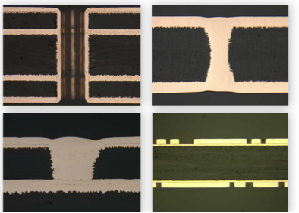 Origin
Origin
Vacuum Soldering System with Formic acid reduction reflow
Origin offers the best solution in system and process for flux-less soldering. Ideal for high-quality soldering with formic acid reduction.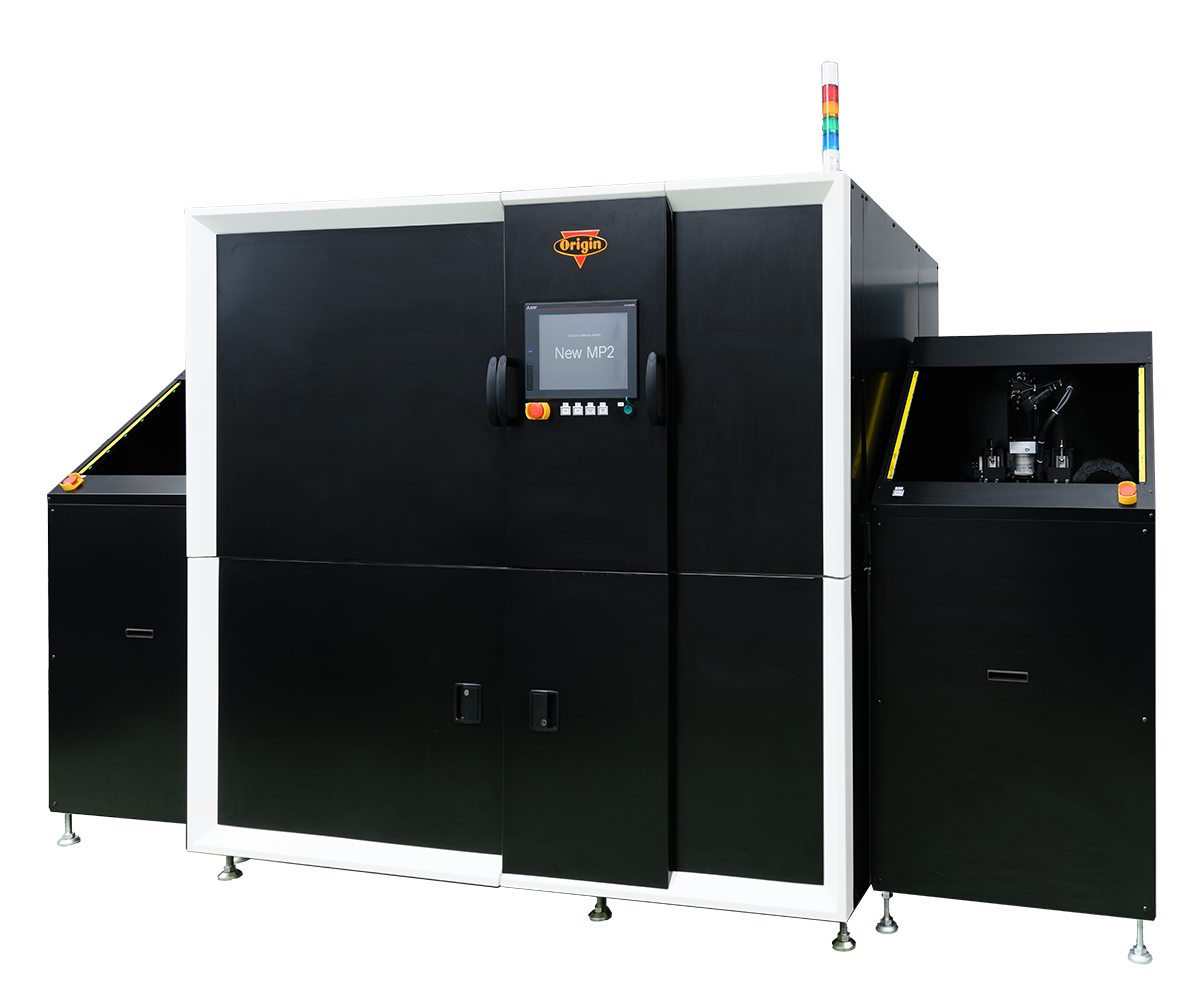 MP2
- Require no flux and its cleaning.
- Creates no splash in process and results no void.
Item
Spec.
Machine dimension
W:3,240 x D:1,270 x H:2,114mm
Gross weight
1,700kg
Control panel gross weight
500kg
Utility
Power 1(Main)
AC200~220V 50/60Hz 3Φ75A
Power 2(Heater)
AC200~220V 50/60Hz 3Φ175A
Exhaust
10m3/min Φ150mm
Cooling water
9~10L/min 0.5MPa Max.28℃ Φ12mm
Compressed air 1
500L/min (Nor) 0.5-0.7MPa
Compressed air 2
200L/min (Nor) 0.5-0.7MPa
N2
350L/min (Nor) 0.2-0.5MPa
Reduction agent
Liquid Formic Acid (HCOOH, 98%)
Gas exhaust
Original decomposition system (general exhaust)
Process area dimension
W:380 x D:310 x H:100mm
Max. vacuum pressure reachable
Less than 20Pa
Heating (for reduction & reflow)
IR heater, Max.400℃
Heating speed: Max. 300℃/min
Cooling
Water-cooled plate
Cooling speed: Max. 200℃/min
Option
Auto Loader / Unloader
Carrier unload & return system
Production control system
Custom-made carriers
Additional thermocouples
& Others requested
PCB Substrate
PCB substrate for IC PKG,LED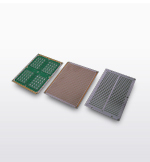 You'll get the various kinds of PCB substrates of single, both or multi layers based upon your demands. Especially it's well-established small and thin PCB substrate for chip LED applications.
Ceramic Substrate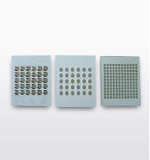 For the demands of high thermal conductivity and high reflectivity, Al2O3 substrate is also available. According to the market trends, unique technology and material are developed. Material with high reflectivity is a example.