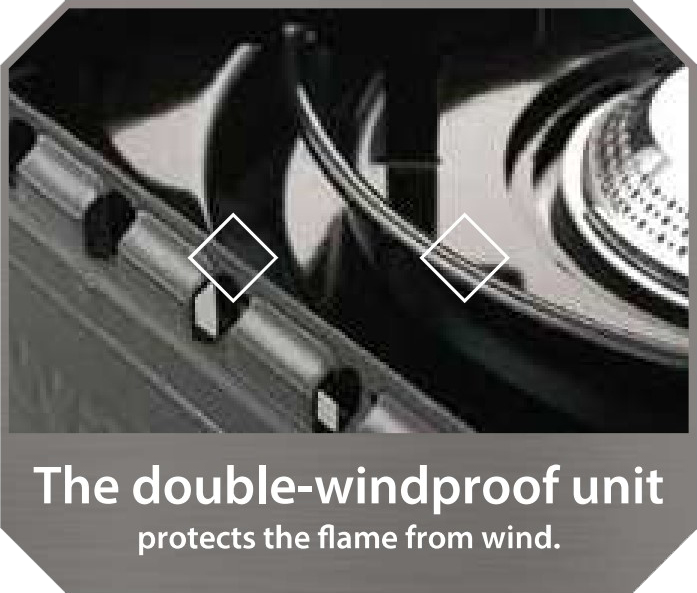 Allows air through, not wind!
Features a double-windproof unit (patented)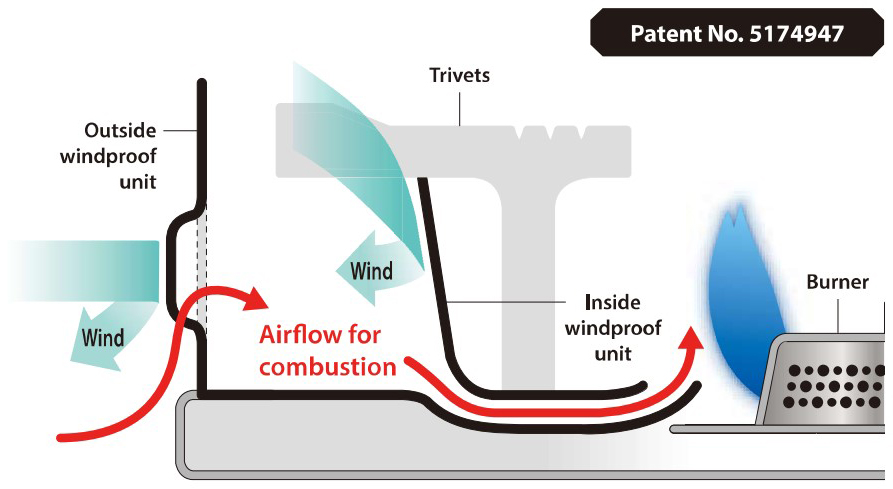 The two-stage outside and inside windproof units protect the flame from wind, enabling a stable, wind-shielding effect regardless of the size and shape of the pot or cooking device on the trivets.
The air required for combustion comes from below the inside windproof unit, supporting stable combustion.